Shopping Cart
Your Cart is Empty
There was an error with PayPal
Click here to try again
Thank you for your business!
You should be receiving an order confirmation from Paypal shortly.
Exit Shopping Cart
Handmade Hugs Society
Cowichan Valley
It seems I've been remise in keeping our News section up-to-date.
I'll fix that now.
Our last meeting in June was the start of our summer vacation from all things Hugs, a time when our Board members and volunteers take time with families and friends for some much-deserved dowtime, time to sit back, relax and enjoy some of the supposedly 'simpler' things.
And still, somehow, the work continued. Every week I picked up something from Creative Quilting – donations and finished items both  – and we still have a couple of months to go before the Winter Woollies distribution!
~ ~ ~
Do you remember when we first told you about Bouboule and how proud Mama Monique was of her fantastic find? As we told you then, Bouboule had 'hatched' the first of many Boulettes. These lovely little babies are morphing into toques, scarves, mitts and slippers on the hooks and needles of our talented Yarn Diva and her flock of volunteers.
Since then, Monique has been busy; winding off more and more chicks and now Bouboule is no more. Monique got bags and bags of Boulettes from this amazing donation and work has begun turning each of the hatchlings into something warm and wonderful for our Hugs clients.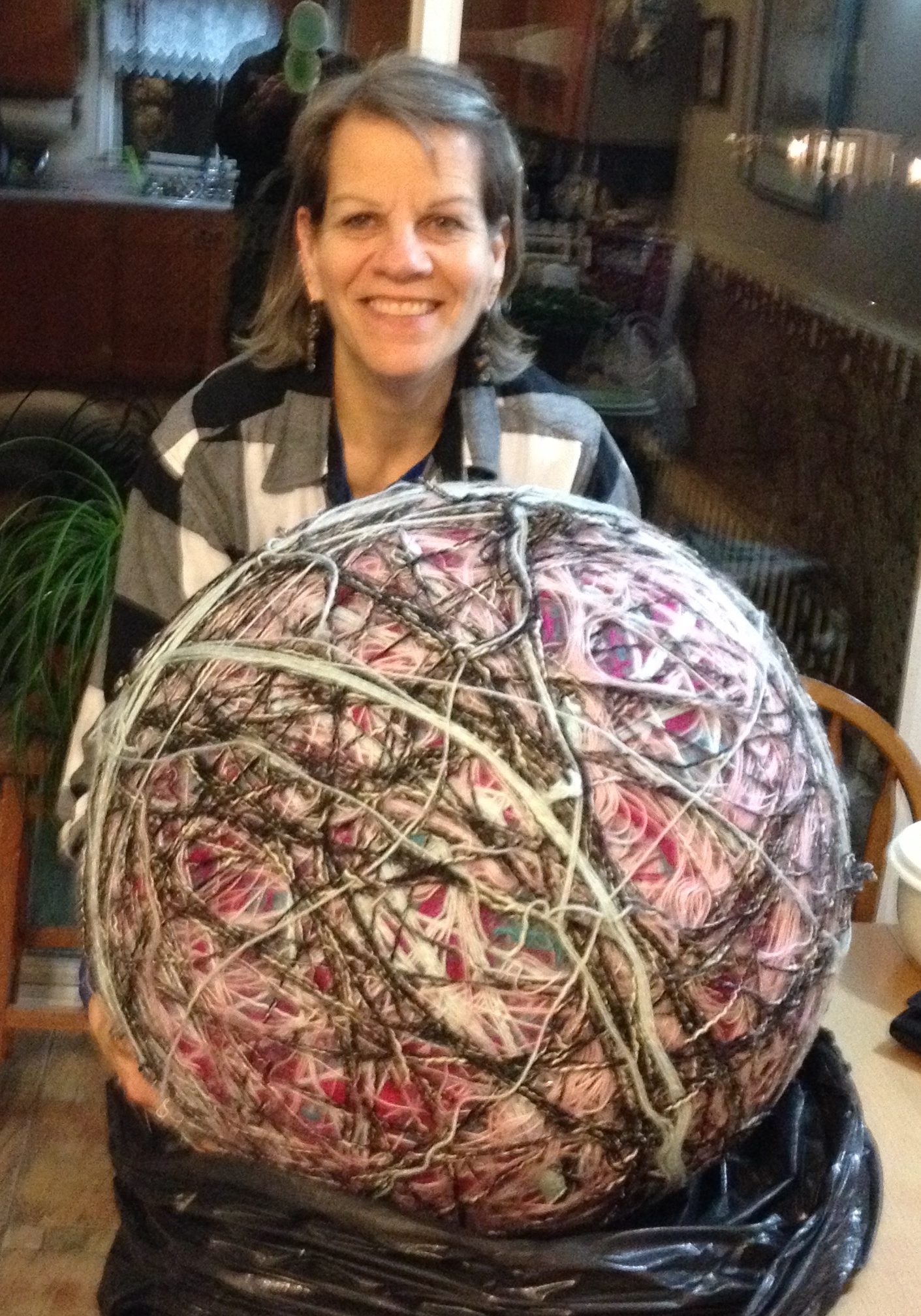 The gentleman who generously donated Bouboule asked only one thing, to have something made from the yarn that came about as a result of saving his mother's project leftovers. Monique was pleased to honour his request. Her gift is shown below, a pair of toques and a luxurious, wide scarf.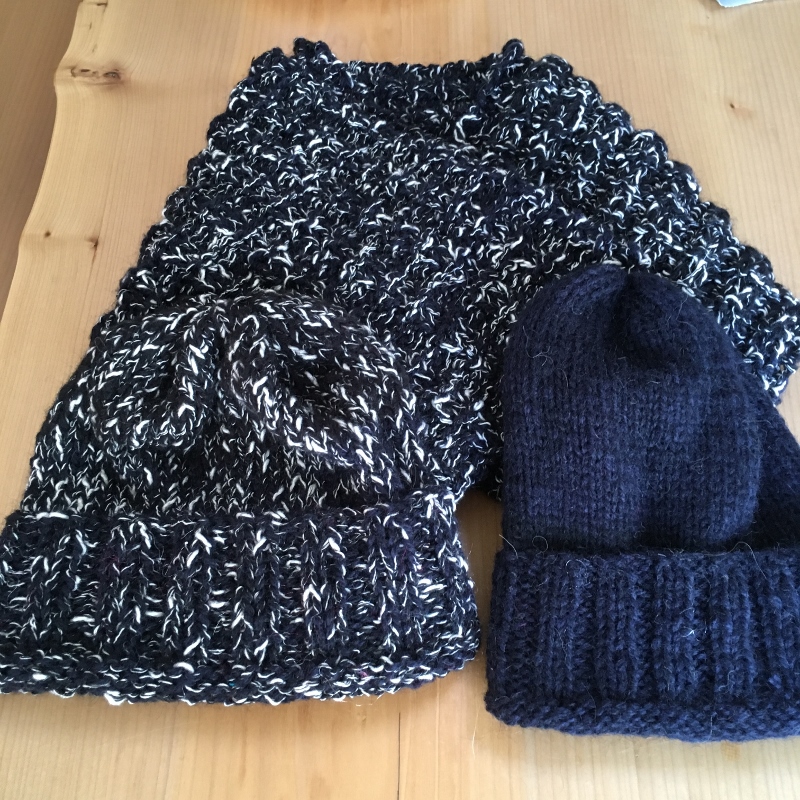 ~ ~ ~
This summer brought three milestones for Hugs. The first was holding our 50th meeting since becoming a Society. Over the five year time span since our registration, that averages ten business meetings per year and that, in my opinion, should be confirmation to anyone that we're not just ___________ (fill in the blank with anything negative or patronizing said about any grassroots group).
The second was our media outreach; our Facbook page reached 150 LIKES and we received our first Membership payment via PayPal from this website. We have momentum, even in this quiet-time. We have notoriety too. I'm confident we will continue to grow, continue to be able to service any who come to us for assistance. After all, that was the plan.
Our third milestone was  both an ending and a beginning. One of our founding members, Anne Newman, along with her husband, Dick, decided it was time to 'really' retire and embark on a new journey. Anne has been active and involved with Handmade Hugs even before it was Handmade Hugs. She was among the women I first approached with the idea, the dream, which would become Hugs.
While occasionally Anne and I have had 'artistic differences', we have always looked toward improving Hugs, to uplifting our volunteers, to meeting the needs of more and more of our neighbours.  Anne has sewed and knitted, sorted and sweated, and along with her husband, Dick, cooked and cleaned and carted her way into the Handmade Hugs' history book. Dick's "secret sauce" helped make our Hot Dog Sales successful and he was always willing to lend a hand -- and a strong back -- to all of our endeavours.
I can't say "we couldn't have done it without you, Anne", we probably could have, but it wouldn't have been as classy, it wouldn't have been as productive, and it damn sure wouldn't have been as much fun!  So, Thank You, Anne (and Dick too), for your years of service. You can always have pride when you say "I helped build that", because you most certainly did.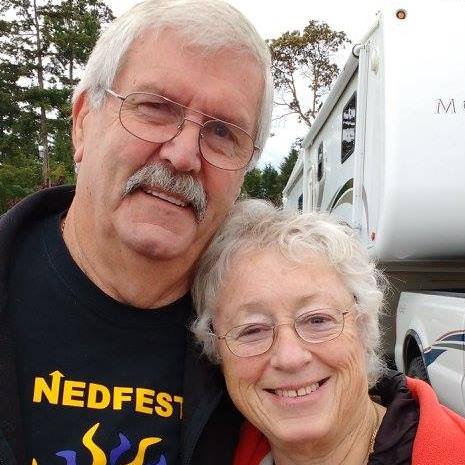 P.S. You're welcome back any time you find retirement boring!

Categories: None
/